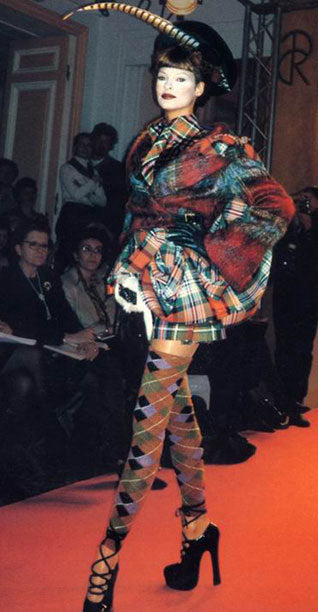 ava
If you really love a pop of colour and a fun design, tartan offers something for everyone. At Lola Ramona, tartan is an important part of lots of our designs and this season we are launching 4 new tartan styles, so that we can carry on our arm of tartans vibrant history!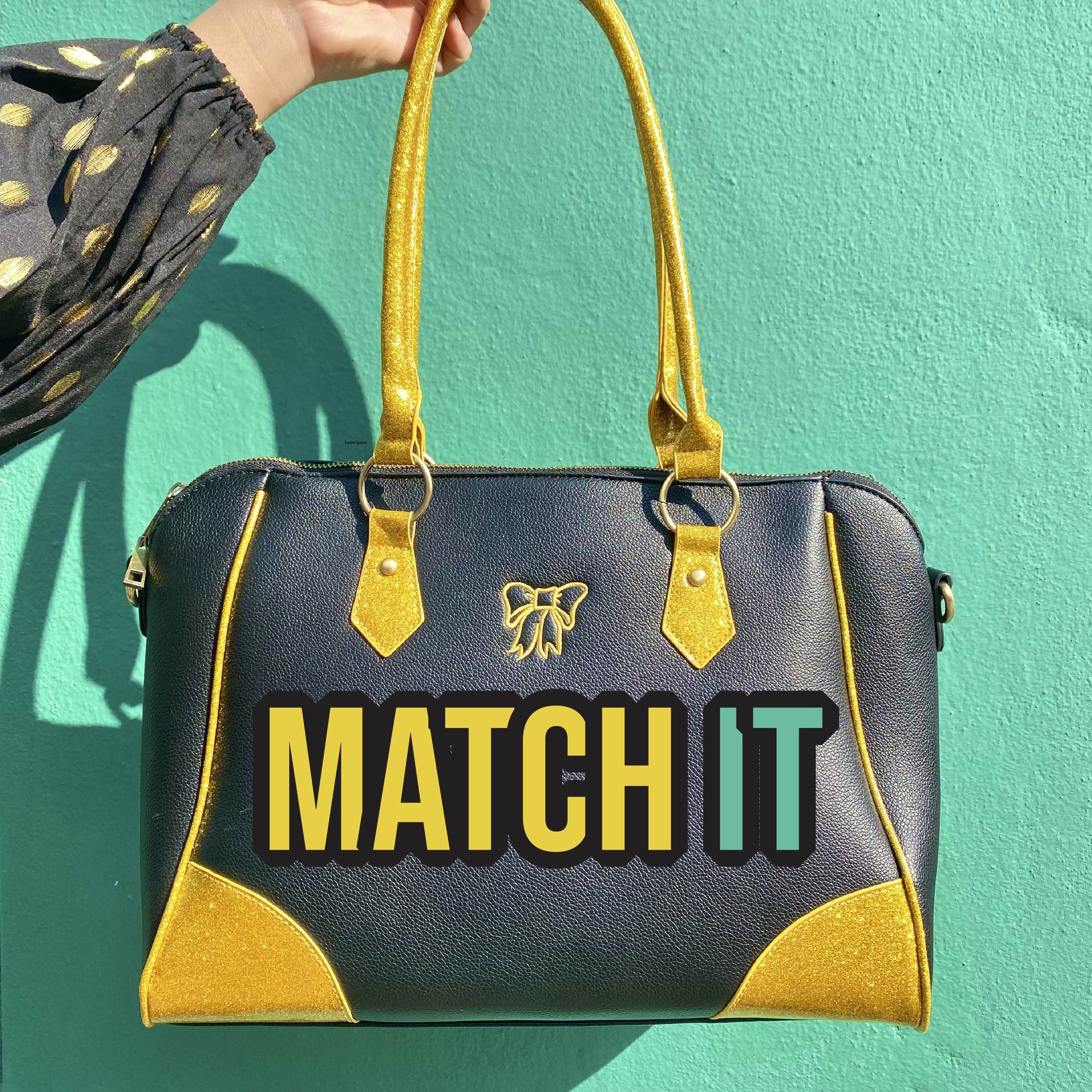 #LOLAhack
Don't we just love wearing accessories that match? We sure do. One of the unwritten rules of fashion comes from the question of whether or not to co-ordinate or match your clothes with your accessories. Some find it a no-no or brow-rising. Why would you wear the same color or print all over? But to some, it's a fashion statement. Afterall, real style comes from successfully coordinating or matching colors and textures. Or in other words, doing 'matchy matchy' with your outfit which is now a popular trend to do. So, should you match your shoes with your bags? Today, that warrants a lot of answers. But you can be sure of one thing, at Lola Ramona we love matching accessories. That's what we have in mind for our newest collection Match It -- a collection which is dedicated to help our clients ease the burden of finding the right handbags to match their shoes. In this collection, we released different styles and types of handbags that you can match with different types of shoes we have at Lola Ramona, or maybe even some of your own. #MatchIt urges you to be creative and playful with your outfit. There's really no specific rule as to how you should match your bags and shoes. There's no Lola Ramona fashion police that would come out and arrest you for wearing the wrong co-ord -- this is about ultimate freedom! But let us take you through some tips and tricks and show you how to match your accessories and outfit ala Lola Ramona style. 1. Always color-code. When we pair up accessories  at Lola Ramona, the number one thing we follow is to coordinate the colors and it always works! Follow the base color of your shoes and bags to match it together.  Katie Bucket and Kitten Punk share the same base color palette of black and white that's why they match together.  2. See the prints, patterns, textures and materials! Co-ord through matching prints and patterns on your clothes or accessories. This gives out a well put out look in your overall get up. Like the color code, you can always look at the most prominent print or pattern and base your shoes or bags from that.  Debbie Tartan and Ava Medley look as if they were cut from the same cloth. That's why they match so perfectly.  Debbie Tiger and Allison Animal share the same print and love for animal prints. 3. Take note of any distinct details. The details can be as big as the texture and materials or as small as a ribbon or button that has a distinct color than the rest. You can use details like this to decide on which shoes and bags to match.  Jackie Glam shares the same golden yellow color with Serena Punk.  Both made of leather materials, Jackie Glam and Shelly Gutter  pair up well especially with their black color and a hint of yellow.  Ava Luxury's leather finish matches well with Jackie Glam's very own and together they look as classy.  4. Follow the lines and stripes. Apply the obvious by coordinating shoes and bags with the same line and stripes not to beat your OCD but only because it just simply looks good together. Same with the prints, make sure they don't clash by matching different patterns.  Debbie Parallel and Allison Brogue  both share the same color shades and similar patterns.   Serena Myzan and Metis handbag are the perfect pair with stripes and color combinations of white, black and red.  5. Experiment! If all else fails and nothing seems to match, just experiment! You're free to mix and match however you like, no one's going to stop you. The worst that could happen is for your outfit to look boring because you refuse to experiment on them. And we don't like being bored! Coordinating our accessories and shoes is always a part of our art at Lola Ramona. That is why in every post we make, we make sure to add fashion shots of every product to help our clients envision them in a full get up.  But we are also, above all, a brand that promotes creativity and self expression. For us every match works because we believe that ultimately it is the attitude and confidence of the wearer that makes all the pieces come together beautifully. So, be creative and be yourself. Now, this here is Jackie Multi, and she wants you to pair her with any shoes you think looks well with her. Are you up for the challenge?  Write us on the comment about which shoes you think will look best with Jackie Multi.  Happy matching!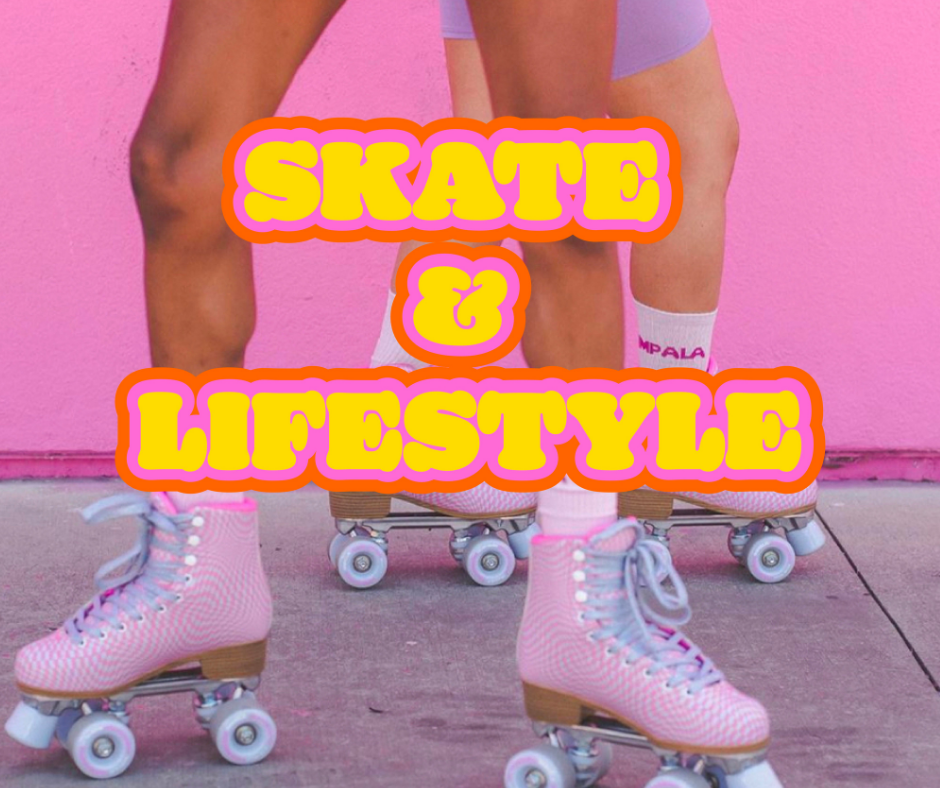 blog
  Lola Ramona has, once again, come out with another playful collection called Skates and Lifestyle. This time it's about stunts, speed and adrenaline on wheels. In our world surrounded by heels, suddenly, there are wheels! A big and exciting twist, you might think. But predictability isn't something that describes Lola Ramona... and our fans love it.  Skates and Lifestyle is a zappy collection with an inspiration that sprang out during the tough Covid19 lockdown, when our founder and CEO, Gitte Sandquist, would meet up with her friends to skate in Copenhagen every Thursday night. Being part of the badass group called Copenhagen Skatepack, one you are more than welcome to join, these highly energetic, colorful women with cool dress styles inspired Gitte to bring in a new collection dedicated to providing the best skating gear for everyone. The collection is meant to be lively and spontaneous, specifically intended for the growing "heels on wheels" community that welcomes anyone to be a part of it!   Your browser does not support our video.   Just like its namesake, our vision at Lola Ramona for Skates and Lifestyle is to make roller skating a part of a fun lifestyle. Naturally, in choosing the right roller skate brand to resell for this collection, it was crucial for us to partner with a company that shares the same passion for roller skating and the same values we uphold. "From heels to wheels", Skates and Lifestyle is an exclusive selection featuring cool roller skates from equally badass brands. So, what are the coolest roller skates brand you can get? Put your wheels on and let's roll! Moxi Skates Moxi Skates is a very popular roller skates brand for women due to its very fashionable and colorful, quality skates. A legit badass brand we truly love, Moxi Skates impresses us with everything they have from their designs down to the price.  Founded in Long Beach California in 2008, the company is dedicated to selling fashionable skates that are made of sustainable, vegan and recyclable items. Their products, which comprise roller skates, ice skates, wheels, gears and apparels, are shipped internationally and have been gaining attention as roller skating gets more and more popular. Their rainbow riders collection as well as their lollies and panthers are top quality, stylish skates we absolutely love. To top it all, their collaborations with different brands and support causes like Pride tick all the boxes on our "get it" list. Now, you know why we're reselling them. Check out the most popular Moxi Skates we have.   Moxi Skates Rainbow Rider (Yellow) Moxi Skates Lolly Apple Green Moxi Skates Panther Impala Skates  We give you another badass roller skates brand that made us tick all the boxes on our checklist -- Impala Skates. Founded in Melbourne Australia in 2017, Impala Skates is an international company run by a group of women who are passionate about skating. The company has over 30 years experience in selling surf, skates and women's streetwear. Their product styles give a 70s to 90s vibe in fancy, colorful, cool designs.  A very impressive brand, Impala Skates is more than quality and beautiful rollerskates. They also care about the environment and help the community. Their products are PETA approved as they use vegan materials and the company supports various causes and charities through the sales of their shoes. Now, aren't they a total rockstar? All these great qualities that correlate with our vision are what drew us to put Impala Skates into our collection. Not to mention, their products are all price accessible. We can't just let it pass now, can we? Check out some of the most popular Impala Skates we have. Impala Skates Pink Impala Skates Wavy Check Impala Skates Leopard Photos courtesy of Impala Skates As it is a lifestyle collection, we have made sure that we are also selling the right accessories to come with these cool roller skates in the collection such as socks from Roger Socks, laces  both from Impala and Moxi, t-shirts from Tee Bird and Lola Ramona sunglasses. So, you get the best look once you get in your full get up. Whether you are a beginner or a pro, we got the best gear for you which you will find in the Skates and Lifestyle collection. Helmets on, start your journey on wheels here.  Click here to go to Impala Skate's official website.   Tap here to get to Moxi Skate's main site.